PPE - What does it mean?
PPE, furlough and lockdown are words we will all associate with 2020 and the Coronavirus outbreak. As most people will now know PPE stands for Personal Protective Euiqpment. For many years Direct Lockers have been the leading supplier of PPE storage lockers and cupboards to the NHS, Pharmaceutical and Chemical industries. Each locker compartment door is individually labelled with the "Personal Protective Equipment" mandatory label and incorporates a label holder. All lockers are powder coated with anti-bacterial paint.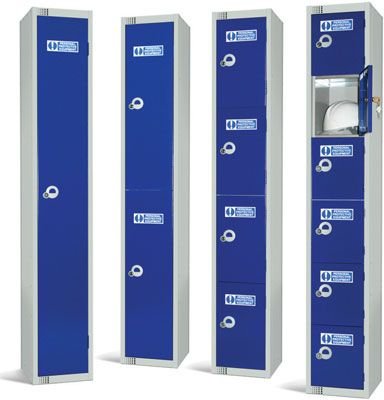 It is highly recommended that all PPE is stored separately from non work clothing and shoes to prevent any possible cross contamination.
We also supply a range of cupboards designed for storage of both larger items and for bulk storage of gloves, masks and boots. Each cupboard has the mandatory PPE labels, and is powder coated with anti-bacterial paint. A central divider separates a hat shelf with coat rail on the left, whilst there are 3 adjustable shelves on the right hand side.
For prices, please contact [email protected]